2021: Returning for the 15th year
Held INSIDE the 28,000 square foot climate-controlled Bogie Lake Greenhouses guests can shop the artist booths nestled between festive displays of poinsettias and other holiday greens, one of the most unique settings for an art and fine craft market in all of Michigan. There will be some artist demonstrations and children of all ages can enjoy various activities in the Market.

In addition to the unique gifts, visitors at Arts & Greens can enjoy: The talented staff of Bogie Lake Greenhouses will also be conducting free holiday greens building classes throughout the weekend, teaching visitors the fine touch for making that perfect table centerpiece or festive holiday decorations. Children's activities. Watch for more to come.
Artists
Larry Affholter
Mary Gilhuly
Teresa Obayashi
William Anderson
Maia C, Hausler
Larry Puchalsky
Mary Armstrong
Kiana Hughes
Roberta Rhoades
Andy Backy
Todd Jones
Michele Robb
Mary Bajcz
Beverly Larsen
Kathleen Roza
Steve Brunger
Sharon Lee
Tammy Ovall
Ken Buggia
Ted & Julie Lepczynski
Dan Sternberg
Cynthia Ernst
Arlene Lewis
Michelle Taylor
Tina Etter
Linda Locker
Laura Tudor
Amy Ferguson
Loose Screws
John L. Wagner
Cindy Geist
Kathy McMinn
Visit the
HVCA Information Booth
The Art Shop Booth
Jeff Miller
Sharyn Schlarman
Jim Williams
Joan Moore
Valerie Schoen
Diane Woods
Mary Neff
Wendy Willihnganz
Dorothy Kane
Karen Wegienek
Food
U.P. Pasties
Be a part of what makes it happen!
Do you want to have some fun and volunteer for a small, but important, task at Arts & Greens? Sign up on the Sign-Up link to the right. Tnank you!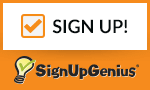 INFORMATION FOR ARTISTS:
This show is filled. Late applications will be Waitlisted. Please direct all questions to artshop@huronvalleyarts.org.
Call Description: The 15th Annual Arts and Greens Holiday Market is set amidst the beautiful greenery inside the Bogie Lake Greenhouses(BLG) in White Lake Twp., Oakland Co., MI. Sponsored by Huron Valley Council for the Arts (HVCA). HVCA and BLG are mindful of the Covid-19 pandemic and reserve the right to enforce CDC and local recommendations and make adjustments as necessary.
Categories: Drawing, Painting, Printmaking, Photography, Sculpture, Clay, Fiber, Furniture, Glass, Jewelry, Metal, Mixed Media, Multimedia, Calligraphy, Digital, Wood, Experimental, Author, Edible, Other
ALL QUESTIONS SHOULD BE DIRECTED TO THE ARTS AND GREENS TEAM AT artshop@huronvalleyarts.org
HOURS:
Friday, Nov. 19 – Artist check-in and set-up: noon-5pm
Saturday, Nov. 20 – 9 am-5 pm
Sunday, Nov. 21 – 10 am-3:30 pm
*****
APPLICATION DEADLINES and FEES:
DEADLINE: August 1, 2021
Application Fee: $14
Booth Fee billed and due upon acceptance:
$180 approximately 10'X10′
$160 approximately 8'x10′; and
$140 A-Frame (see descriptions below).
Late applications will be considered if space is available and wait-listed in case of cancellation.
Additional Information
Participation is open to all Michigan artists 18 years or older. Works in all media will be considered. All artwork must be original, created solely by the artist.
https://www.entrythingy.com/d=huronvalleyarts.org?start=list&fbclid=IwAR2CTkgqr6Y5SdDC4H0sJi6hZ4ruxQeNxKBEvCDstPvK9bcBlrxNutUW2yY#dashboard HVCA's Arts and Greens Holiday Art Market is a juried event. PAST PARTICIPATION IS NOT A GUARANTEE OF ACCEPTANCE. Only fine art and quality crafts of original design and execution will be accepted. No team logos or other copyrighted images allowed. APPLY HERE